Multifunction time relay TRF10
Digital multifunction time relays for wide range of industrial and domestic applications equipped with 10 most often functions and one output double trhow contact 8 A. Precise design, quality and long working life assures reliable work in any application without failure and maintenance need.
multfunction timer with 10 functions
timing from 0.1 s till 10 days
universal supply from 12 VAC/DC till 230 VAC
1 x output relay contact 8A
function permanent On, permannent OFF
small dimension 1-DIN rail module
relay status LED signalization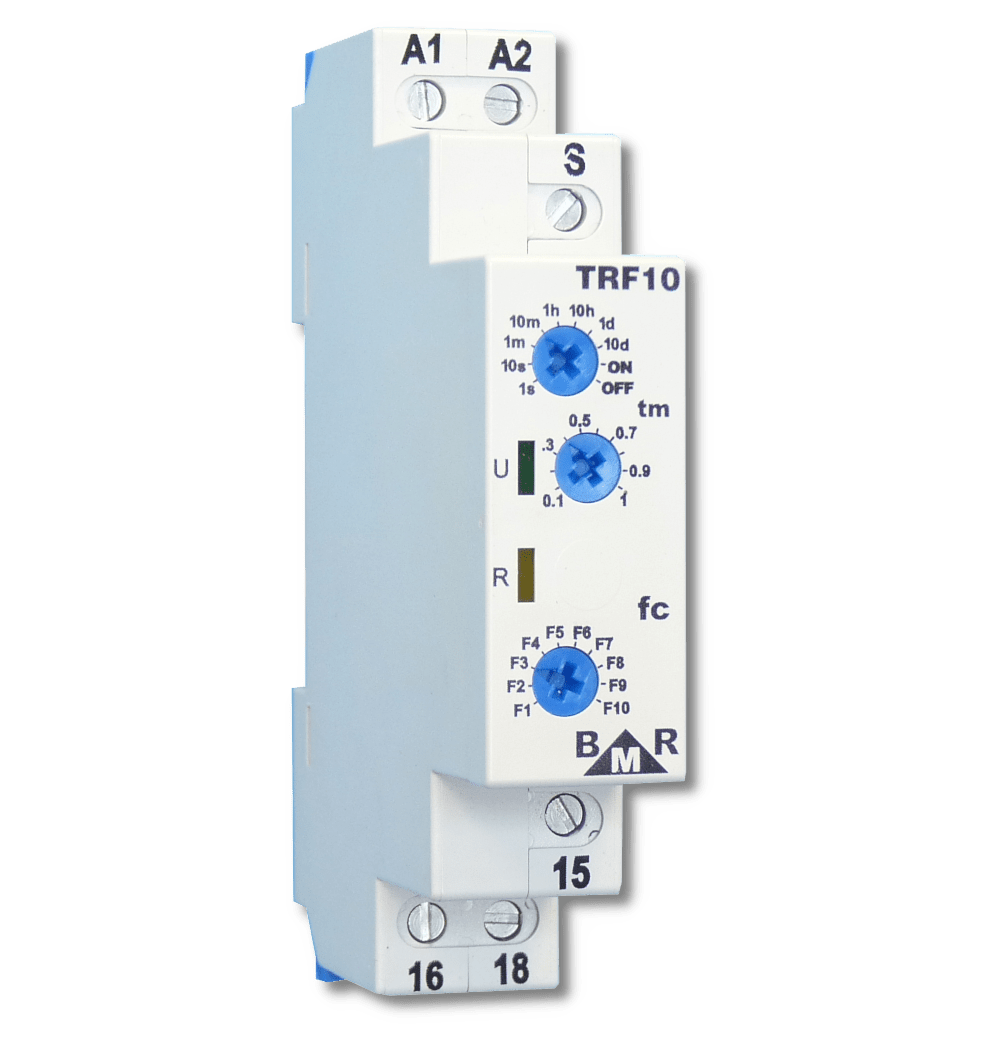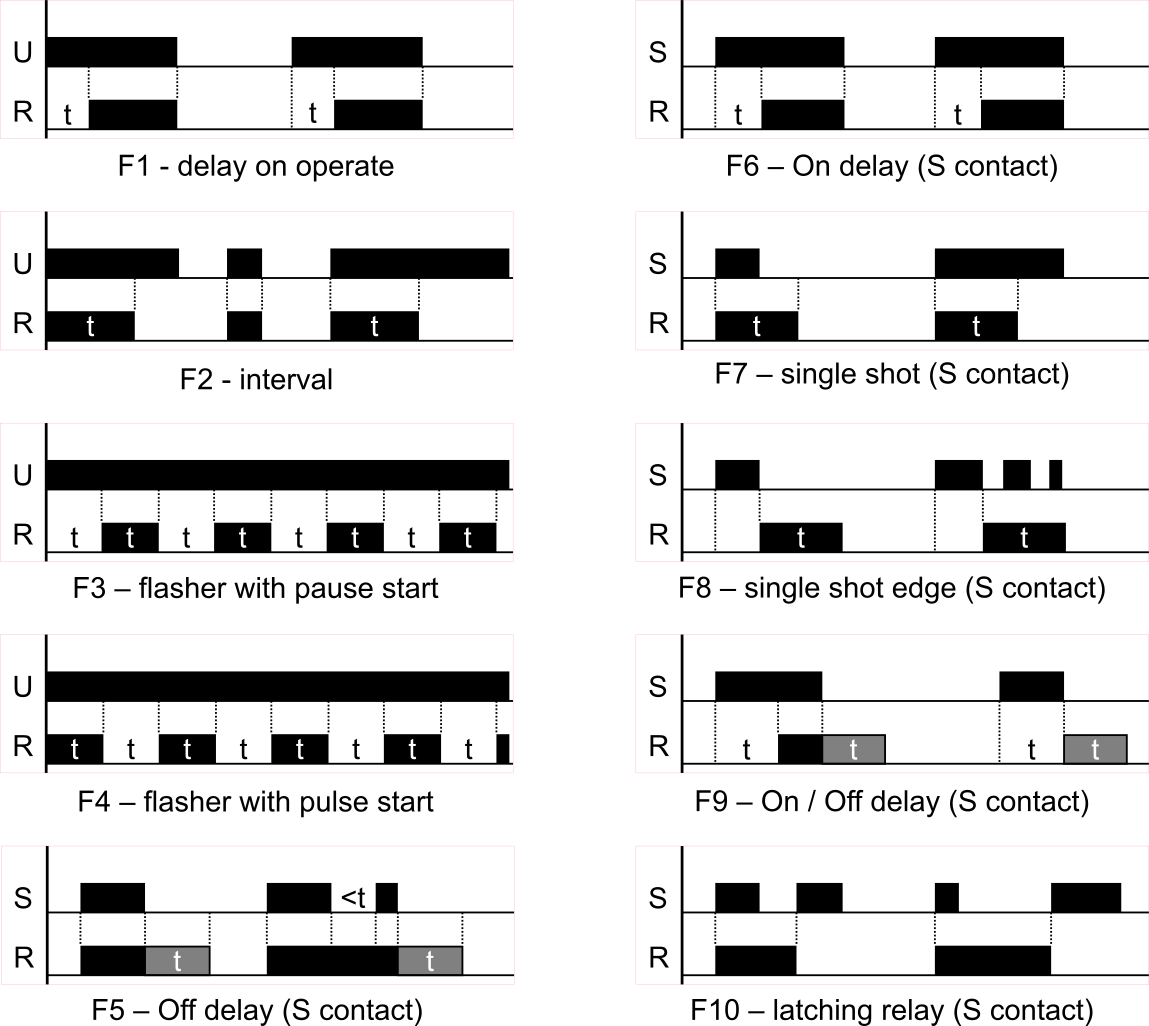 Function
The time relay function is selected using the fc trimmer. Depending on the selected function, the device counts from 0.1 s to 10 days. Some of the functions use input S, whose value is defined against input A1. The relay also allows you to set the function permanently ON, when the output relay is permanently switched on, or permanently OFF, when the output relay is permanently switched off.
Technical features
| Parameter | Value |
| --- | --- |
| supply voltage terminals | A1, A2 |
| supply voltage range | 12V AC/DC ... 230 VAC |
| self consumption | max. 1.5 VA |
| number of functions | 10 |
| adjustable time range | 0.1 s ... 10 days |
| number and type of contacts | 1x double-throw |
| nominal current of output contact | 8 A |
| switching power | max. AC 2000 VA |
| trigger current | 30 A |
| nominal / max switching voltage | 250 VAC / 440 VAC |
| mechanical lifetime | 3 x 106 |
| electrical lifetime | 1 x 104 250 VAC, 8A |
| ambient temperature | -20 ... +55 °C |
| working position | any |
| mounting | IEC 60715 (DIN 35) |
| protection degree | IP 20 |
| electrical strength | 4 kV |
| maximum input wire diameter | max. 2 x 1.5 mm2; 1 x 2.5 mm2 |
| weight | 85 g |
| dimensions | 90 x 18 x 65 mm |
| related standards | IEC 60255-1 |